If my memory serves me correctly, wasn't he dis-proven?
Authority bias
Authority bias is the tendency to attribute greater accuracy to the opinion of an authority figure (unrelated to its content) and be more influenced by that opinion.
True he was caught with tracings on his recall paper during a press conference
Maybe there will be more information in the next video.
I searched around for the story about the recall paper but it's hard to find information in English.
I don't know anything about the website, but there is a video embedded in this page. Maybe someone here can understand it? Is he saying that he needs to go in the other room to be able to recall something?
"After the disruption erupted, journalists found a blank paper Shahi initially used to trace what he memorized, which was barely visible from distance."
Yes He was caught by some Nepalese media but Nelson meet him day before yesterday .Now Nelson is saying is real . full interview is coming out soon in his YouTube channel
When will people be impressed by what people do with what they read more than what or how they read?
Reading all the books in the world will only be as useful as what the reader does with the knowledge - with full focus on contributing it to others.
I`ll believe Shahi, if he beats Alex Mullen. He reminds me both Andrey Slyusarchuk and Nadia Camukova
From Nelson's youtube account
Turns out, it's looking more and more likely that Bijay Shahi was a fraud (as suspected)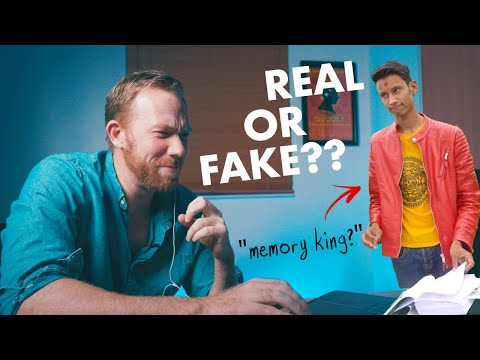 This was before the new video where he says it is for real. It seems that nelson has changed his mind for some reason
I will remain skeptical and will wait for the video on Nelson's site, for now I will suspect the one posted by Bijay Shahi it is a deep fake.